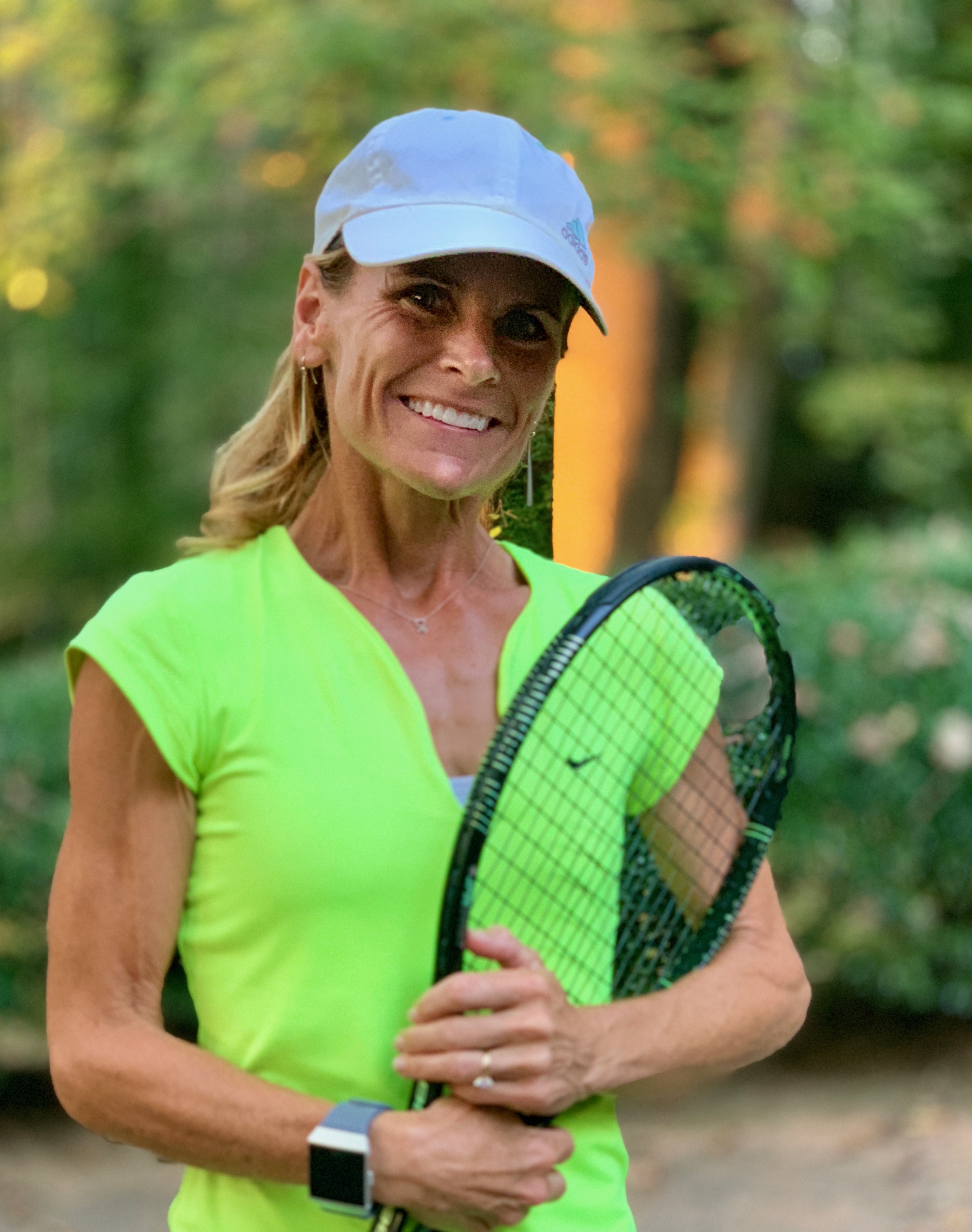 Nancy O'Dell-Keim Director of Tennis Spartanburg Athletic Club
Nancy O'Dell-Keim, Director of Tennis and Head Teaching Professional at Spartanburg Athletic Club, is a vital member of our team of dedicated professionals. A native of South Carolina, she developed her passion for tennis at a young age as she grew up in a family of tennis players. This passion continues today evident through her high energy and enthusiasm on the court, as a teacher and a player.
Nancy was a top ranked junior player and was recruited by Converse College where she played #1 singles and #1 doubles leading her team to win multiple NAIA (and NCAA Division II) regional championships, advancing to NAIA National Tournament.
Nancy's desire to promote tennis and to share knowledge are apparent through her approach as both a director and a teacher. At SAC, she has successfully created and implemented programs for both juniors and adults while helping cultivate a community of tennis players, teammates, and friends.
Her previous teaching experiences include Assistant Teaching Professional for Country Club of Spartanburg; Assistant Head Tennis Professional for Carolina Country Club, Spartanburg, SC; and Tennis Instructor for Thornblade Country Club, Greenville, SC. She is certified in USTA Quick Start (10 and Under) Tennis, and has previously volunteered as a Quick Start tennis coach for The Boys and Girls Club.
Currently, Nancy is a USTA 5.0 rated player winning multiple State 5.0+ team Championships at the 18+ age division, and she has represented the state of SC in multiple Southern Sectional Championships.
Nancy, her husband Scott, and two sons, Jake and Bryce, can often be found at the courts, continuing the family tradition.
4 Clay Courts | 2 Pickleball Courts | 5 Hard Courts Recently Resurfaced
Contact Nancy 864-316-6159 for all Clinics/Lessons available
Get A Free 3-Visit Pass, NO FREE PASSES during summer months.